U okviru programa Obzor 2020., u četvrtak 6. rujna u Ministarstvu znanosti i obrazovanja održati će se Informativni dan za područje Svemir. 
U sklopu programa informativnog dana kolegice Mirta Medanić (Program Manager) i Irena Kos (Senior Software Engineer) održati će predavanje na temu "Blink project - Software, not Hardware: Revolutionising Satellite Data Acquisition". 
Program Informativnog dana između ostalog uključuje prezentacije o natječajima iz područja Svemir za razdoblje 2018.-2020. te svemirsku strategiju Europe za buduće sedmogodišnje razdoblje 2021-2027. 
Amphinicy je preko svojeg ureda u Luxembourgu uključen i u GovSatCom (Governmental Satellite Communications) projekt o kojem će također biti riječi.
Programu Informativnog dana možete pristupiti ovdje.
________________________________________________________________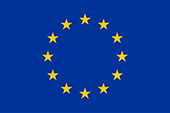 This project has received funding from the European Union's Horizon 2020 research and innovation programme under grant agreement No 812471.
This article reflects only our view and the European Commission is not responsible for any use that may be made of the information it contains.